One time, my client Rob asks for a personal advise. He's been contemplating if he should buy a Brand New Car or settle for a 2nd hand car – this will be his first car if ever.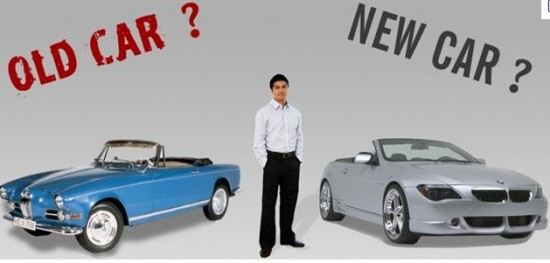 I forgot the exact advise I gave him but in context, I told him to assess the advantages and disadvantages first. What's his purpose why he wanted to have a car in the first place? Is it something that can help him increase his income or baka naman pang pogi points lang? If it's the latter, he might regret it later because of the cost in having a car. Based on experience, it's like having a child – on expenses.
Given the idea that it's something that you can use to increase your income, let's see what factors one should consider if he/she should buy a brand new or a 2nd hand car by watching this  video of ANC on the Money – Buying Brand New vs. 2nd Hand Car.
Jason Dela Cruz, contributing editor of Top Gear Philippines talks about the pros and cons of buying brand new and second hand cars.
[For the record, my first car is 2nd hand and so far, it hasn't given me any problem, thank God for that. Teka, first meaning to say may 2nd na? None yet, just thinking positive that it will be sooner or later, hehe. For sure, my 2nd car will be brand new]
Please SHARE to your friends and relatives. Just one click on the SHARE button and you help spread the news. Who knows, this might be useful for them too.
The following two tabs change content below.
Garry Zaldy de Castro is an advocate, Financial Advisor, Certified Investment Solicitor (Mutual Fund Representative), blogger, IT practitioner, husband to Aileen and a dad to Jacob and JohnD. He started Financial Planning Philippines in 2008 just to share his financial learning to friends, relatives and anyone who wishes to be financially independent.
Latest posts by Garry De Castro (see all)