It's already running late, but I just have to share this. This is actually shared to me by a good friend and fellow investor Junar Nabong over Facebook. It's a story of a mutual fund investor who was able to grew his money from P300,000 to almost P2.9Million. But here's the catch, it's actually a true story.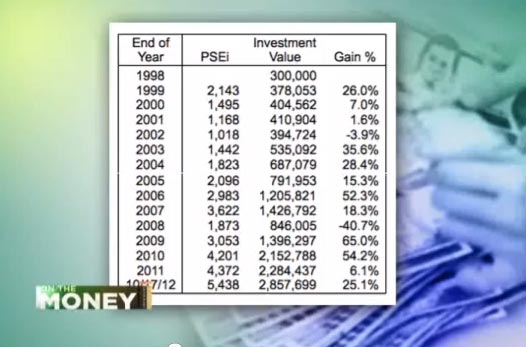 Meet Alfonso Gonzales – who invested his P300,000 in 1998 in mutual funds. Guess where he invested it – in mutual funds? Why mutual funds? In the video, he actually revealed why.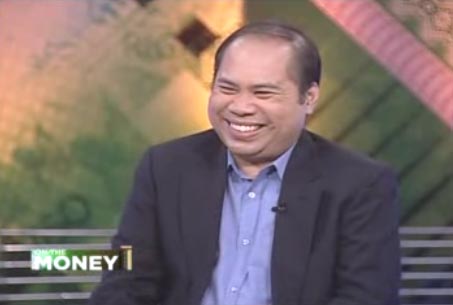 Oh, one more thing – he got the P300,000 from winning as the Grand Winner of Battle of the Brains College level – how cool is that? Probably the reason why he has a high hairline, just kidding haha.
Actually, the total winnings is P500,000 less 20% tax – he was able to bring home P400,000. Minus all the balatos, shopping spree, blow outs etc. At first, it was deposited in Time Deposits (back then, interest rates are around 10%). He even tried investing in the stock market but in the end, he chose mutual funds to free him in monitoring them.
So much for the kwento, much better if you watch the video.
Moral lesson of the story – If you don't watch your money, it will disappear quickly.
If you have money in the bank that you don't plan in spending in the next 3-5 years, better invest it in Mutual Funds.
How to Open a Mutual Fund account? Follow this link – http://www.financialplanningph.com/mutual-funds-application-form/
Did you get inspired by his story? Hit SHARE or COMMENT and inspire others to invest also!
The following two tabs change content below.
Garry Zaldy de Castro is an advocate, Financial Advisor, Certified Investment Solicitor (Mutual Fund Representative), blogger, IT practitioner, husband to Aileen and a dad to Jacob and JohnD. He started Financial Planning Philippines in 2008 just to share his financial learning to friends, relatives and anyone who wishes to be financially independent.
Latest posts by Garry De Castro (see all)