Being the best means being tactical about what you put in your investment portfolio this year. 2017 holds a lot of potential, but this doesn't mean that all investors will reap good profits from this market. A lot of young investors often have to deal with the harsh reality of the stock market- that there are simply too many places to put their money, but none of them is a sure thing. Navigating the market is not a talent, it is a skill you learn to master- a skill that can only grow with experience. Everyone has to start somewhere, and if you have resolved to become a better investor this year, here are some tips.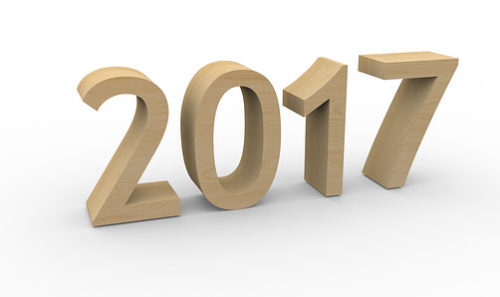 Don't Trust the Daily Market Volatility
It is easy to lose ground on account of the daily movements of the market. No matter how hard you try, investment can never be precise. There will be times when you will buy into a stock too late, and there will be times that you will sell it too early. Chances are that the fluctuations the market is experiencing right now will not have any serious impact on your investment 30 years from now. So you lost a few hundred dollars in the past two weeks, if you truly have faith that the stock you bought has value, you will stand your ground and ride out the storm. Almost always, market pullbacks present buying opportunities whose fruits will be seen in the long haul. This year, before you buy into energy stocks, or bio stocks, make sure you know what these stocks stand between now and 2030, or even further into the future.
The daily market fluctuations should not be the reason that you sell your stock, but they should also be the reason that you do. To be the best investor this year, you should know what to let go of and what to hold on to. Riding a winning stock requires that you have a full understanding of this stock. You will find most investors with rules like 'I will only sell after I have tripled my initial money'. All stocks are different, and if you stick by one rule, then it is going to be a rough year for you. When a stock declines, there is no guarantee that it will bounce back up, but there is no guarantee that it won't either. It is up to you to read up on that stock and understand if it has potential or not. This is the investment balance that you need to find in the uncertainty of 2017. The point here is not to underestimate the winning stocks, but at the same time, never hold on to the stocks that are obviously failing in the hope that they will rise again.
You must have heard this before, but the point can never be stressed enough. The 2017 market is very uncertain, for this reason, you should never put all your eggs in one basket. Unless you personally manage the one company you want to invest in, then make sure your portfolio includes a little bit of everything.
The 'Hot Tips' Will Burn You
Most of these tips come from brokers. If your broker expects you to accept every tip as law, then perhaps it is time you moved on. With new governmental policies in place, everyone with access to the internet and half a brain has something to say about the stock market. Filter through the dirt and find your own 'hot tips'. You might as well choose to change your broker altogether, there are plenty of brokerage firms online, like CMC Markets, that could help you navigate the 2017 market without forcing their own ideas down your throat.
The Tempting Allure of Buying Low
This year, there is a lot of talk about emerging market stocks. These stocks are selling low, but it has been predicted that in the next five years, they will be selling high. This could be true, but before you buy into the 'expert opinions', make sure the stock is the real deal lest you lose everything
The following two tabs change content below.
Garry Zaldy de Castro is an advocate, Financial Advisor, Certified Investment Solicitor (Mutual Fund Representative), blogger, IT practitioner, husband to Aileen and a dad to Jacob and JohnD. He started Financial Planning Philippines in 2008 just to share his financial learning to friends, relatives and anyone who wishes to be financially independent.
Latest posts by Garry De Castro (see all)