A lot of BPI depositors / clients have gone to social media to report mysterious transactions crediting and debiting from their accounts. Personally, as I checked my account this morning, my payroll account reflected a negative value. My colleague, on the other hand got credited with P40,000 on her payroll account. Some reported being debited ranging from P5,000 to as much as P50,000.
Here are some of the reports on social media.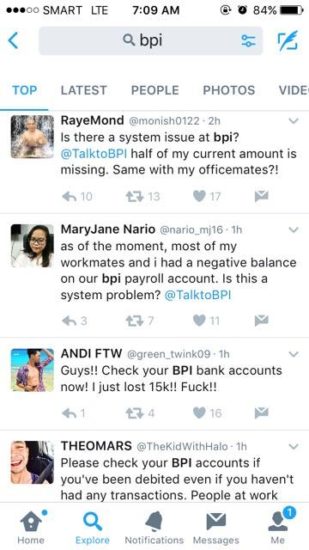 Meanwhile, BPI Facebook page has issued an advisory on the subject matter.
Most of the posts I've read are mainly on Payroll account. Altho there have been reports that even personal accounts have been hit the same. For BPI Family Savings, I haven't read any post if they were hit as well.
Should we panic? Knowing BPI, I'm sure they'll be able to fix this soon. BPI stock price is expected to take a hit with this recent events.
Update: BPI issued an apology for unauthorized transactions, cites "Processing Error".
The following two tabs change content below.
Garry Zaldy de Castro is an advocate, Financial Advisor, Certified Investment Solicitor (Mutual Fund Representative), blogger, IT practitioner, husband to Aileen and a dad to Jacob and JohnD. He started Financial Planning Philippines in 2008 just to share his financial learning to friends, relatives and anyone who wishes to be financially independent.
Latest posts by Garry De Castro (see all)