Money Expo 2014 which will happen on February 15-16, 2014 in cooperation with Financial Planning Philippines (FinancialPlanningPh.com) presents "Explode Your Wealth Thru Forex Trading" seminar happening on December 19, 2013 (8:00am – 1:00pm at the 10F Paragon Building, EDSA corner Reliance St. Mandaluyong City.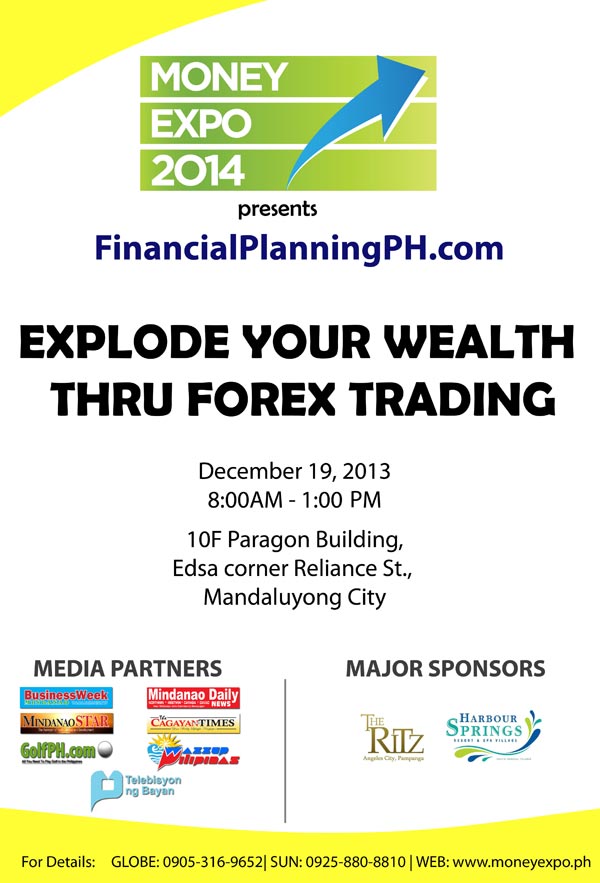 What is it all about?
Technically, it's a series of roadshow for the upcoming Money Expo 2014. The organizers (both Fil Foreigners) will be the one to do the  seminars (see photo below).
I've attended a lot of seminars showcasing the Philippines but the speakers were mostly from the Philippines. But this one, you will be amazed at how foreigners look at the Philippines from an investment point of view.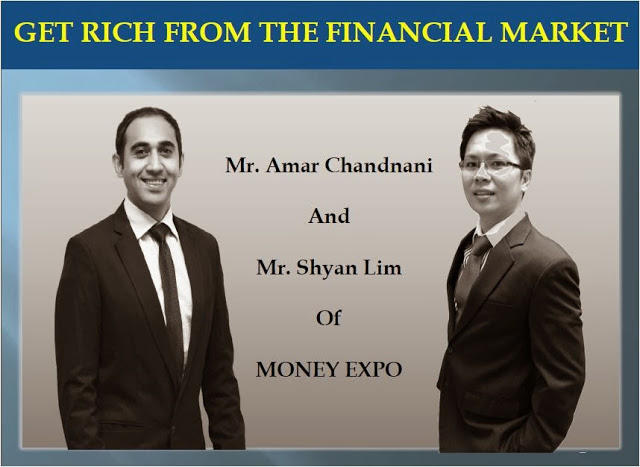 What's in it for you should you attend?
For one, you will learn about the different investment vehicles one can to in achieving financial freedom – this one focusing more on Forex Trading.
Honestly, I've been investing in the mutual funds since 2008, trading in the stock market since late 2010 but Forex Trading is totally alien to me. I've done some readings and it looks very promising.
Should you want to explore Forex Trading like myself, I'm inviting you to join us in this event on the 19th. All you need to do is comment on this post with your name and contact number so that I can enlist you. First come first served basis as we have limited seats available.
Hope to see you there!
Please SHARE to your friends and family. 😀
The following two tabs change content below.
Garry Zaldy de Castro is an advocate, Financial Advisor, Certified Investment Solicitor (Mutual Fund Representative), blogger, IT practitioner, husband to Aileen and a dad to Jacob and JohnD. He started Financial Planning Philippines in 2008 just to share his financial learning to friends, relatives and anyone who wishes to be financially independent.
Latest posts by Garry De Castro (see all)