We'd like to start the year right for everyone that's why we'll be having another Financial Planning Seminar (this time it's totally FREE) on Saturday, 1pm January 14, 2012 in Makati City to cater to those in the south area. No fees to be collected. Just don't expect any snacks or drinks. 😀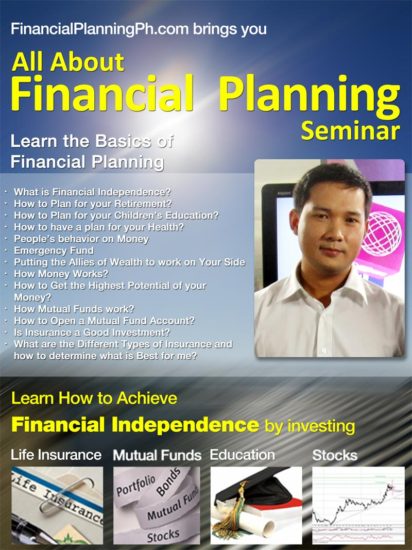 Right after the seminar, you will have a chance for a FREE one-on-one personal finance consultation with yours truly and my team should you want to consult your financial problems, open mutual fund account, ask for insurance proposal  or simply with any questions. Details of the seminar below.
When : 1:00-3:30pm (Saturday) January 14, 2012
Where: 6th Flr (Royal Poinciana), Philcox Bldg. 172 Salceo St. Legaspi Village, Makati City.
Fee: Absolutely FREE.
Best for beginner and intermediate investor. For best results, bring your wife/husband or bf/girlfriend. Financial success is best achieved with your partner in life.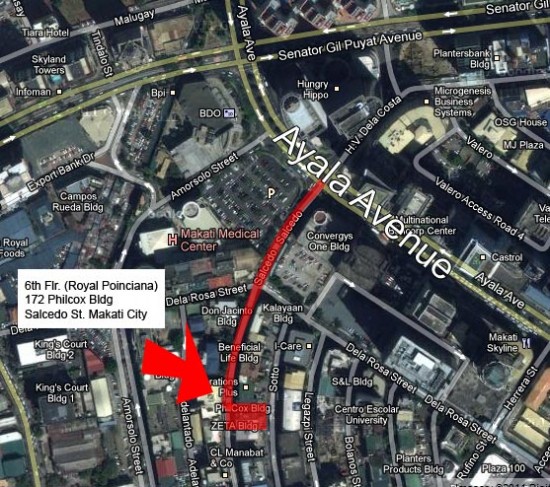 If you'd like to attend, all you got to do is register using the form below. You'll receive a confirmation text telling that you'll be included in the list. We can only accommodate up to 40 attendees so better register as early as possible.
See you on the 14th!
The following two tabs change content below.
Garry Zaldy de Castro is an advocate, Financial Advisor, Certified Investment Solicitor (Mutual Fund Representative), blogger, IT practitioner, husband to Aileen and a dad to Jacob and JohnD. He started Financial Planning Philippines in 2008 just to share his financial learning to friends, relatives and anyone who wishes to be financially independent.
Latest posts by Garry De Castro (see all)