I was online on FaceBook when my former classmate from elementary suddenly popped a message saying "Musta na?". The cheerful that I am, I immediately replied, "Eto, doing great".
After some kumustahan and chikahan, out of nowhere, she suddenly blurted out, "Mayaman Ka Na Siguro No?". If it was just a casual conversation, I'd quickly say "Dati pa". But then again, though it was just a plain casual conversation, I kinda puzzled her a little. Told her "Depende sa definition ng mayaman. Kung mayabang, walang duda" (I just added that last part, haha.)
More often than not, we're always fazed with the idea of being rich. Gusto ko yumaman, sino ba ang hindi? I always asked this question in my seminars. Sino dito ang gustong yumaman? And you can only imagine that everyone will surely raise their hands. But how can you tell if you're already there. If you're already rich. Is it by having 1Million, 2 Million, 10 Million?
One time, in a one-on-one conversation, being without any choice but to answer, Sam (not his real name) answered – Pag may kotse na ako, magandang bahay at may business. True enough, that's how we really picture the rich and famous. That's how they were being portrayed in movies and television.
Classification based on Income
Let's take a look at how we are classified based on income (household income to be specific) by the Society.

Note: Other factors considered include quality of home, education and occupation of household head and ownership of appliances.
Looking at the illustration above, the society classifies us based on Household Income. By household income, we mean combined incomes of all people sharing a particular household or place of residence. It includes every form of income, e.g., salaries and wages, retirement income, near cash government transfers like food stamps, and investment gains.
You are considered to belong to Class A if you're household income is P300,001 and up. Class B if the household income is P100k-P300k. You belong to Upper C if the combined income ranges from P50,001 to P100k. Broad C if it's P15,001 to P50k, D if P6,001 to P15,000 and Class E if it's less than P6,000.
Another measurement was about this article I wrote way back 2008 – How Wealthy Are You? It's a Global Rich List Wealth Calculator wherein you're income is ranked based on Global income figures.
With those illustration, we really can't blame anyone if their idea of being rich equates with income, house, cars or any material things.
Financial Independence
While most people try to figure out how to get rich, what we're really looking for is Financial Independence. What's Financial Independence then?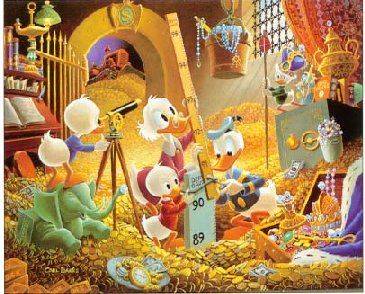 Financial Independence is simply having the means to maintain the lifestyle you choose without having to actively work…
It is a state of economic well-being where your personal investments or savings are generating INVESTMENT INCOME sufficient to cover your expenses… and type of lifestyle you want.
With that definition, it doesn't matter if you're household income is P300k and up if your monthly expenses is the same. Therefore, even if you're earning a lot, but also spends a lot, you can't be financially independent.
So how do we measure your wealth then? Here's a simple way I learned in one of the seminars I have attended. Ask this question to yourself and you'll know how wealthy are you.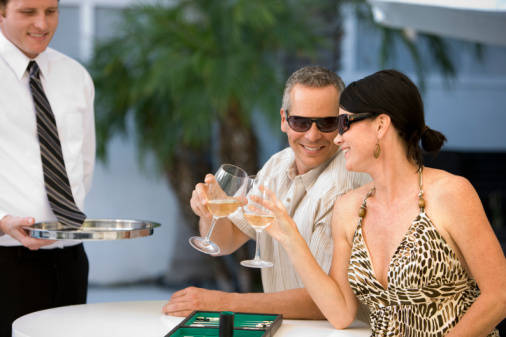 If you STOP WORKING TOMORROW, how long can you maintain the same lifestyle that you have today? Is it 1 year, 6 months, 3 months, 2 months. Others would barely survive 2 weeks (kinsenas) or even days if that happens.
How to be Financially Independent? Start saving and investing as early as you can. If your income is just enough to cover your expenses, maybe try to reduce your expenses or look for ways how you can increase your income.
To answer my elementary classmate on her question if Mayaman na ba Ako? By my own terms, not yet. But I'm sure to get there.
If you liked the story, learned something or you feel others need to read about this , please SHARE to your friends.
The following two tabs change content below.
Garry Zaldy de Castro is an advocate, Financial Advisor, Certified Investment Solicitor (Mutual Fund Representative), blogger, IT practitioner, husband to Aileen and a dad to Jacob and JohnD. He started Financial Planning Philippines in 2008 just to share his financial learning to friends, relatives and anyone who wishes to be financially independent.
Latest posts by Garry De Castro (see all)