If you like reading money and finance related books, following blogs about money and personal finance, I'm sure you'll love the idea of watching the same topic on TV. That's the idea of the newest show on GMANews TV called 'Pesos and Sense'.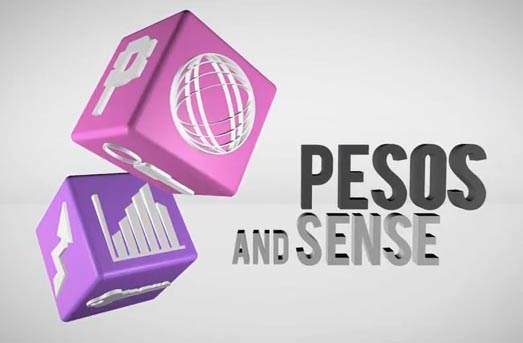 It's actually everything about what we post here in AAFP Philippines. Inflation, Stock Market, Mutual Funds, Insurance and anything about money. The show is hosted by Mr. Aya Laraya, a Registered Financial Planner (RFP) and airs every Saturday 8:30-9:00am. They just had their pilot episode today, September 3, 2011.
Below is the actual video teaser.
Here's what the first episode is all about if you missed it (I'm sure a lot missed it).
The first guest is my life mentor – Bro. Bo Sanchez. He started with the 10-20-70 Rule or the basic of budgetting 70-30 rule as others call it. The idea is that from the 100% of your earnings, you tithe the 10%, save and invest the 20% and use the remaining 70% for your expenses be it needs or wants.
Let's simplify that. Assuming that your monthly take home pay is P10,000.00. So 10% of P10k is P1,000 – that goes to tithing. Then 20% of P10k is P2,000.00 which goes to your savings and investment. Then 70% or P7,000.00 goes to your expenses. If you do this for a very long time, you will be financially independent.
He also said busted the myth that Money is the Root of All Evil. It is not. Money is not the root of all evil. But Lack of Money is. Money is neither Good nor Evil. It's how you use money. In fact, you can use money to do a lot of good things.
Then it was followed by CitisecOnline (my online stockbroker) telling that you don't need to have a lot of money to start investing in the Stock Market. In fact, with only P5,000.00 you can start investing in the Stock Market. Then they showed how to open an online account with them and invest in the stock market even at home via online. Here's how.
In the end, there was a Question and Answer portion where Aya read some questions and answers them.
Go check their Facebook page here.
The following two tabs change content below.
Garry Zaldy de Castro is an advocate, Financial Advisor, Certified Investment Solicitor (Mutual Fund Representative), blogger, IT practitioner, husband to Aileen and a dad to Jacob and JohnD. He started Financial Planning Philippines in 2008 just to share his financial learning to friends, relatives and anyone who wishes to be financially independent.
Latest posts by Garry De Castro (see all)