This is one aspect of your financial journey that you wouldn't want to be stocked-up with – Debt. And what's the most common form of debt that almost all employees have? No other than plastic money, the credit cards.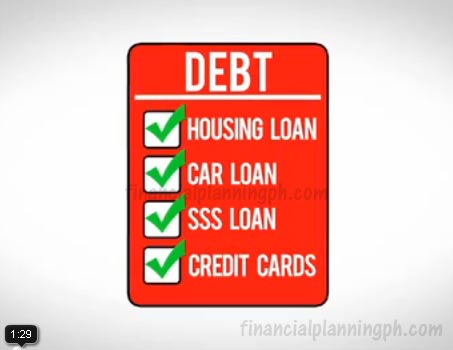 I've witnessed a lot of sad stories about credit cards first handed. And it's devastating. Good thing Pesos and Sense came up with this episode (Pesos and Sense Episode 7 – Credit Cards ) about Credit Cards and how to manage your loans.
Watch these videos and learn why we should get out of debt and stay out of debt.
Video 1
Video 2
Video 3
Video 4
The following two tabs change content below.
Garry Zaldy de Castro is an advocate, Financial Advisor, Certified Investment Solicitor (Mutual Fund Representative), blogger, IT practitioner, husband to Aileen and a dad to Jacob and JohnD. He started Financial Planning Philippines in 2008 just to share his financial learning to friends, relatives and anyone who wishes to be financially independent.
Latest posts by Garry De Castro (see all)