When you first started working (or even before that), one of the things you probably envisioned yourself having is a house of your very own. It's not surprising, since a lot of people do set homeownership as one of their long-term goals. Unfortunately, buying a house costs a lot of money, something that minimum-wage earners can only dream of. But should homeownership really stay as pipedream for those who have a limited income?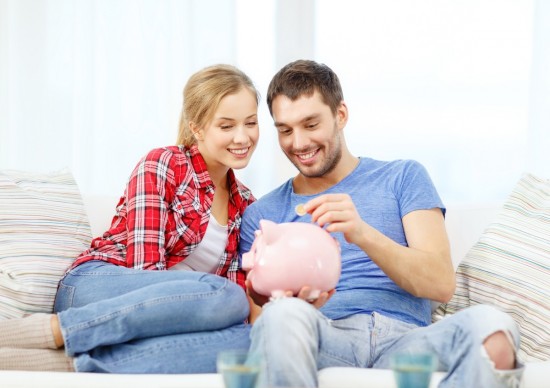 Not really, if you know how to do it and if you have the discipline to stick to your plan. It will require quite a bit of hard work, but knowing that the payoff will be a house you can call your own in a few years, wouldn't it be worth the sacrifice? Here are a few tips on how you can make your dream home a reality even as a minimum wage earner.
Budget your income
It's easier to see what you're spending on each month, which ones you're spending on the most, and where you can cut down if you have a nice, clean budget laid out in front of you. Write down every single expense – utility bills, groceries, transportation (whether gas or fare), date nights – you spend on each month.

Now, see if there are things you can do without so you can pocket more money and put it towards the house. If your electricity bill's higher than usual, be more aware of things like turning of lights and unplugging appliances when not in use. If you regularly go out to dinner or watch movies twice a month, cut it down to once a month. If you have magazine subscriptions that just get piled on one corner unread, it's time to cancel those. If you're already getting internet through your phone's plan, do you really need another internet subscription for the house?

Keep your spare change
When or the grocery store; those are still money and should be collected. Fish loose coins out of the pockets of your you're aiming for something as big as homeownership, no amount is too small to be saved. Don't dismiss those small coins you get when you buy from the mall clothes before they're tossed into the laundry, and run your hands between the couch cushions for change that may have fallen in there, and put them all in a jar for safekeeping. From there, you can graduate to adding at least Php20 daily to the jar. When the jar is full, it's time to…
Put your money in the bank
Your piggy bank may have served you well as a kid, but now it's time to move into the adult world of opening a savings account. Keeping your money out of the house prevents you from being tempted to take just a little to buy those shoes you just saw at the mall. But more than that, saving money in the bank can actually lead to financial growth when it starts to earn interest.
Stave off the debt devil
Whenever the latest version of a gadget comes out, you probably feel tempted to borrow money from family, friends, or coworkers, just to own it. Don't. Nothing puts a hole into your budget more than paying off loans, especially ones with growing interests. If it's not a life-or-death situation, it can probably wait until you actually have money to spare. Until then, keep using your old phone and remember that you're saving up for your future.
Get a sideline
With the rising costs of basic needs these days, it's not uncommon for people to get a second job. If you have the time to spare, don't waste it. Instead of sitting in front of the computer playing video games, why not use that time and that computer freelancing as a graphic designer, writer or other related jobs? If you're skilled at baking or cooking, spend a little on ingredients so you can bake and cook, and then sell your goods for profit. Who knows? You might discover that your passion actually lies in a more lucrative form of business, which means you can reach your saving goal much faster.
Inquire about housing loans
Banks know that not a lot of people are able to pay the price of a home for sale with cash right away, so they're constantly offering housing loans as a way to help people out. Learn about your options as to how much you can possibly loan for a home with the money you're making at your present job. Banks will give you an idea of how much you can borrow and what you'll be paying them back monthly, so you have a clearer amount to shoot for in your savings.
Be practical
Are you picturing yourself living in a 10-bedroom mansion with a massive pool and spacious garden? The expression "libre ang mangarap" might be true, but making that dream come true does take money, so be practical. Look at homes you can actually afford by considering the amount you can realistically save, as well as the housing loan you can make based on your current income. Setting an attainable goal will help motivate you to keep going.
The following two tabs change content below.
Garry Zaldy de Castro is an advocate, Financial Advisor, Certified Investment Solicitor (Mutual Fund Representative), blogger, IT practitioner, husband to Aileen and a dad to Jacob and JohnD. He started Financial Planning Philippines in 2008 just to share his financial learning to friends, relatives and anyone who wishes to be financially independent.
Latest posts by Garry De Castro (see all)