It's easy to see why the Philippines is a big draw for UK citizens looking to work abroad: the combination of the tropical weather, diverse wildlife, beautiful beaches and cities awash with centuries of culture make this a place like no other.
Whether you have already secured a job in the Philippines or you are in the process of finding one, here is a rundown of some of the things UK Nationals should look out for with regards to working in the Philippines.
Pre-arranged jobs
Skilled workers who are in demand by Philippines-based companies will usually have pre-arranged employment.  These workers' visas should normally be taken care of by their employer, but it is prudent to check that this is the case, because if it isn't, you may be refused entry once you arrive.
If you have to arrange your visa yourself, then you will need a notarised promise of employment, an Alien Employment Permit, your employment contract and documentation with your tax information on it and a fee of around 20,000 Pesos (around £300 at the current exchange rate).
Workers should look to make maximise the money they have budgeted for their move.  Sites like currenciesdirect.com specialise in one-off and regular overseas payments and offer currency services to UK Nationals looking to get the best Peso to Pound exchange rate, so signing up with them could make your peso go further.  For things like putting down bonds on properties or making large purchases and regular payments, these services represent good value for the ex-pat.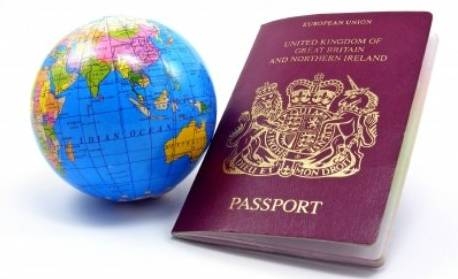 Working Holidays
If you are looking to take a working holiday in the Philippines, then make sure you have the right type of visa or you could be working illegally.  A regular Non-Immigrant Tourist Visa bought at the airport lasts for a maximum of 21 days and has to be renewed every two months.  Plus you cannot legally work with it.  Many travellers who go to the Philippines to work arrange their visa before they travel to avoid disappointment.
Starting your own business
Going into business in the Philippines requires extra research and paperwork.  The government have introduced a Special Visa for Employment Generation (SVEG), which allows foreign nationals to enter the Philippines on a Non-Immigration basis and set up a business.  However, the guidelines stipulate that it has to provide sustainable jobs for at least 10 Filipinos, and if the numbers drop below this then the visa can become void.
Whichever route you choose to take to work in the Philippines, your initial costs will probably be paid from your accounts in the UK, so again, make sure you find a good specialist currency dealer in order to get the best exchange rate to maximise your money.

The following two tabs change content below.
Garry Zaldy de Castro is an advocate, Financial Advisor, Certified Investment Solicitor (Mutual Fund Representative), blogger, IT practitioner, husband to Aileen and a dad to Jacob and JohnD. He started Financial Planning Philippines in 2008 just to share his financial learning to friends, relatives and anyone who wishes to be financially independent.
Latest posts by Garry De Castro (see all)