I saw this interesting article about Cash Flow basics in one my client's FB posts – Brent Tan. 😀 He shared that he also read it somewhere from an unknown author and his friends should also read it coz it will be very helpful for them.
Here it is, "The Basics of Cash Flow".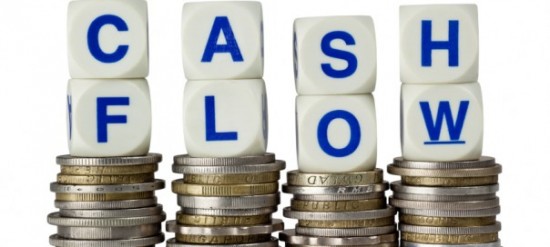 What pattern do you see if you will get a P100.00 bill and monitor where and how it is transferred from 1 possessor to the other? How does it flow? The pattern for a typical Pinoy is.
You earn from your work, you spend it on food, gadgets, clothing and other basic needs. Before you reach the next payday, paubos na yung pera mo. But that's ok payday is just a few days ahead and it doesn't matter if I run out of money, I am expecting money again anytime soon.
This cycle goes on and on and you make some sidelines or create other ways to earn but it seems that money was never enough. (I am tempted to explain further pero ang usapan… basics lang).
So you can't leave the job that you have because a week without work would affect the cash flow you have to support your family and needs. As much as you wanted to accept another job, the gap would make you pay less for a couple of days, which makes you a slave to your boss.
At least, you have a job to support your needs.
So to illustrate.. .Cash is flowing inside your pocket.
Years have gone by doing your monotonous routine.
Question… what if you get fired? Or you were forced to retire because there are new and younger people ready to take your place. What would you do?
As an OFW, Makati Executive, Top Salesman, Engineer, Attorney, Teacher, Nurse, etc… What if it all ends? The sweet cash that enters your pocket every 15th and 30th suddenly comes to a halt.
There are two things you can buy with your money… An asset and a liability. To describe each… An asset brings money inside your pocket; a liability takes money out of your pocket. Another way to see, it is that an asset if you buy one, will bring the money you spent for it back to you 2 or 3 folds. A liability, when you buy it will not give your money back at all.
Sa ilocano… idjay ti kwa… djak maawatan… (joke lang po, seryoso na kayo eh…)
Sa madaling salita…. kapag asset, maibabalik ang pera , pag liability, goodbye sa pera…
Ang problema kay JUAN DE LA CRUZ, habang may trabaho ipon ng ipon at bili ng bili ng liability!
I have seen OFWs get back to the country with gold chains at kung pwede lang limang shades ang isuot ng sabay-sabay gagawin nya eh… dvd, component, jackets, clothes, inuman, pulutan, party, pabango… hindi na makalakad sa dami ng bitbit…
At s'yempre mga empleyado natin dito sa bansa na linggo-linggo bago cell phone at mags ng kotse.. hindi na nga magkasya ang damit sa aparador, tapos pag umaga sasabihin… . wala na akong maisuot..
Guys, esep-esep… what you bought… will it bring money back to you? I know what you have in mind… you have to enjoy what you worked hard for. That's right, but think of something that will last… think of your future.
I have seen the worst of people who were abogado de kampanilya, executive secretaries of top rank business men, people who worked for big companies, earned a fortune and got a big retirement pay by the millions… Now…. Wala na.
Why? Because of their cash flow… went in…. went out.
I need not to mention basketball players, actors, singers, etc… Check what is their career path… next after acting, singing and playing… POLITICS. Kasi, 'yung million na kinita nila, puro liability ang binili.
Going back…. all the liability they bought, ibinenta ng mura! I'm wearing a gold chain now, which I got from a seaman… he bought it for P35,000 and sold it for 8,000 to me. Hindi po asset ang alahas! Bakit? Totoo na tumataas ang value n'ya pero kapag gutom ka na, kahit palugi ibebenta mo! (wala bang aaray?) Cell phones… dvd players, etc. pati bahay at kotse… that's the cash flow of most OFWs…
The question is … " WHAT IF THE INCOME STOPS?"
Sa Pinoy, ganito: anak… mag-aral kang maigi, at pag tanda namin… ikaw na bahala sa amin ha…. Hindi po ba maling-mali. ..
You have to establish something today that will take care of your future.
Teka, teka… eh ano ang dapat gawin para hindi mangyari yan?
You must create a source of income that will continually make money flow inside your pocket. Start a business! While you are working as an executive or an OFW, or a professional. .. START A BUSINESS and MASTER that business till you get out of that company. Para kapag tumigil ang income mo sa kanila… may susuporta pa din sa iyo hanggang pag-tanda mo!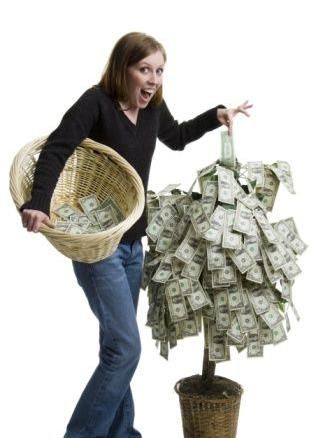 HUWAG MO I-ASA ANG PAGTANDA MO SA IBA! GUMAWA KA NG SARILI MONG BALON NG PERA! KAHIT MALIIT PA 'YAN, SARILI MO AT HINDI KA AASA SA IBANG TAO…
Imagine yourself when you reach an older age… (aruy ko,,, baka yung iba sa inyo about that age… tabi tabi po… Ako po sa mga nagtatanong. .. I'm 37 years old. Naabutan ko pa si Michael Jackson at hinele po ako ng nanay ko sa mga kanta ng Hagibis…). You have money that the company gave you as your retirement pay… what will you do?
You can consume the money till you're old… eh kung hindi umabot? Masamang damo ka pala… at hindi ka kaagad kinuha ni Lord. Eh pang age 65 lang yung naipon mo na budget.
Or maybe, you can start a business and use the money for capital… Kapatid… 9 out of 10 businesses, FAILED… yung isang magsa-succeed, gagayahin pa ng kapitbahay mo instead na mag-franchise sa 'yo… think! At age 50, you are struggling trying to make a business work! What if it fails?!
Eh ano nga ba ang sagot?
The answer is, stop buying liabilities and instead buy assets now. I don't care if it is a banana-Q store, balot, ice candy or a sari-sari store, etc… start now! Because, your experience here will teach you what to do in the future. It's so hard to struggle in business when you are 60 yrs old.
You have to create a source of income separated from the source of income from your work. That when the time comes that you have to stop working, you will have your own source of money! Create assets, start a business that will be there to support you and your family. I AM NOT TELLING YOU TO QUIT YOUR JOB! I'm telling you to start a business while you're working and stop spending your money on liabilities and start putting them on assets!
Ang pera kapag pinambili mo ng LIABILITY…. hindi na babalik… ang ASSET… BABALIK.
Teka… masama ba bumili ng mga magagandang gamit? Hindi! Siguraduhin mo lang na ang pambili mo nun ay galing sa asset mo. The business has to be prioritized! Mawalan ka man ng trabaho, may negosyo kang palalaguin.
If before, nabubuhay ka naman ng iisa sapatos mo, huwag mo baguhin 'yun… dati, nagdyi-jeep ka lang… 'wag ka na munang mag-FX…
Create assets and lessen liabilities. Invest and learn now… mag-negosyo! I started all my businesses with a very small capital. If I used that money to buy a gadget, new shoes or any liability… baka wala lahat ng negosyo ko at wala na akong makain ngayon.
Again, I hope that this BASIC CASH FLOW article helps…. I wish all of us become financially free!
Please SHARE so that others will start preparing for their RETIREMENT, too.!
The following two tabs change content below.
Garry Zaldy de Castro is an advocate, Financial Advisor, Certified Investment Solicitor (Mutual Fund Representative), blogger, IT practitioner, husband to Aileen and a dad to Jacob and JohnD. He started Financial Planning Philippines in 2008 just to share his financial learning to friends, relatives and anyone who wishes to be financially independent.
Latest posts by Garry De Castro (see all)