Last June 4, I got an email invite to attend this dinner that will talk about Del Monte Philippines' latest event. I thought it was just an ordinary media invite that I usually received in the past where a product is launched and you get the privilege to see it first. The event happened last night.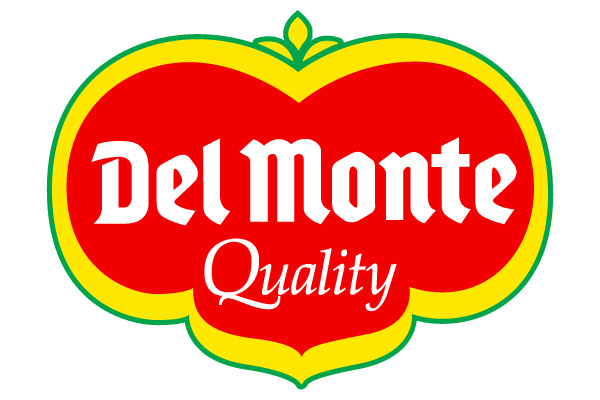 It turned out different. It was actually for a privileged few. What awed me is that I was in a room with the legends of Philippine blogging with the likes of Noemi Dado, Fitz Villafuerte, Tonyo Cruz and Stock Smarts' Marvin Germo. The rest are familiar faces but couldn't quite recall. At the end, (as I got to know them) they were Jane Uymatiao, Chris Astadan, Sonnie Santos and another one who I forgot the name.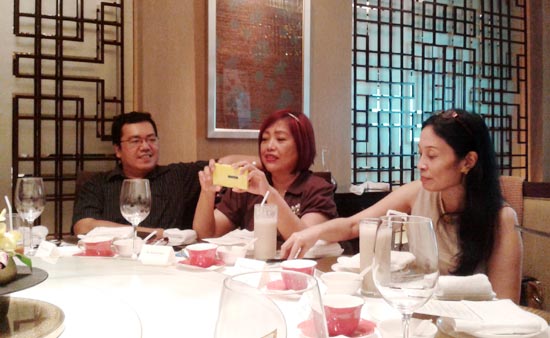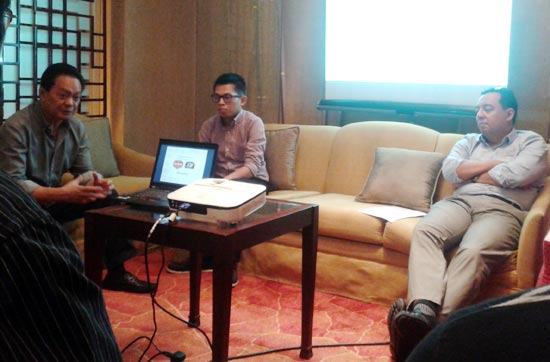 To cut the story short, the event was actually in connection to the listing of Del Monte Pacific Limited (stock symbol DMPL) to the Philippine Stock Market. Del Monte's COO Cito Alejandro and CFO Iggy Sison walked us with company, it's history, products and future plans.
I thought it was an IPO, but it wasn't. It's called "listing by way of introduction". Here's a more detailed explanation from Yahoo news.
Listing by way of introduction, or listing without first conducting an initial public offering, is allowed by the PSE in cases where a firm already has a wide enough base of shareholders, provided that it commits to conduct a following offering within one year.

Del Monte will be listing 1,297,500,491 common shares with at the first board of the PSE. The initial listing price will be determined by using the closing price of Del Monte's shares at the SGX on the trading day immediately preceding the listing of its shares in the PSE. (The closing price was 0.88 Sing Dollar – so that will be around P29/share in boards lot of 100 shares each)

Del Monte is the holding firm with subsidiaries engaged in growing, processing, and selling canned and fresh pineapples, pineapple juice concentrate, tropical mixed fruit, tomato-based products, beverage products and certain other food products mainly under the brand names of Del Monte, S&W and Today's.

The firm also has a local subsidiary Del Monte Philippines, Inc. which operates the world's largest fully-integrated pineapple operation in its 23,000-hectare plantation in Mindanao, with a processing capacity of over 700,000 tons and a port beside the cannery.

Del Monte Philippines company markets over 100 processed food and beverage variants, including pineapple solids (slices, tidbits, chunks), tropical mixes, pineapple juice and mixed drinks, tomato-based products (tomato sauce, catsup, spaghetti sauce), condiments, and pasta (spaghetti, macaroni).
Download the Del Monte Pacific Presentation here ->
One member from our Stocks group asked – where can we buy shares of Del Monte? You can buy it at the market opening tomorrow June 10, 2013.
Tomorrow morning, I will join the rest of the directors and bloggers at the PSE in Ayala Triangle for the Del Monte Pacific Limited Listing.
Watch out for more news! Please SHARE to spread the news!
The following two tabs change content below.
Garry Zaldy de Castro is an advocate, Financial Advisor, Certified Investment Solicitor (Mutual Fund Representative), blogger, IT practitioner, husband to Aileen and a dad to Jacob and JohnD. He started Financial Planning Philippines in 2008 just to share his financial learning to friends, relatives and anyone who wishes to be financially independent.
Latest posts by Garry De Castro (see all)