I've seen too many sad stories where people, mostly OFW's earn a lot on their working years but failed to save some for their retirement. And I can't help but wonder, didn't they see it coming? Growing old is a sure thing to hit us in our later years (or if not, early death for sure). Both scenario poses a very dangerous threat.
Check "The Story of 2 Lolas – Don't Save, INVEST"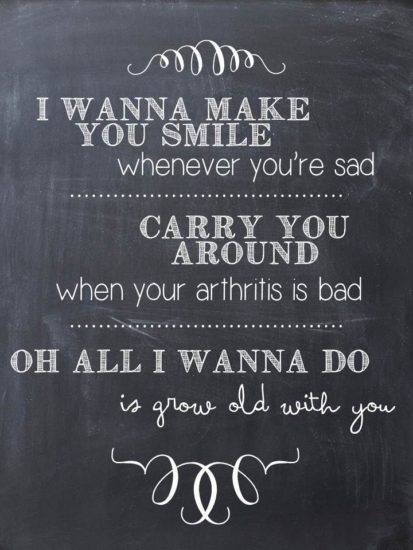 The thing is, even people who are educated, graduates from top schools even failed in this area of early planning. Just like what Bro. Bo Sanchez shared in his recent Soulfood Newsletter. Here it goes.
Greg is a 63-years old Vice President of a company.
The salt and pepper hair fits him nicely. Makes him look elegant. Greg also wears cool clothes that make him look like a rich gentleman.
But his eyes can't hide the bone-chilling TERROR inside.
Because he knows he will retire at 65. That's just two years away. And he's scared. Because on that day, he won't have a monthly paycheck anymore.
"I'm sure you have savings, right?" I asked Greg.
He looked down, shaking his head. "Not more than P200,000 in the bank. I've never been very good with savings. I just spend my money. And there were many emergencies along the way. I know I should have saved more. But I didn't."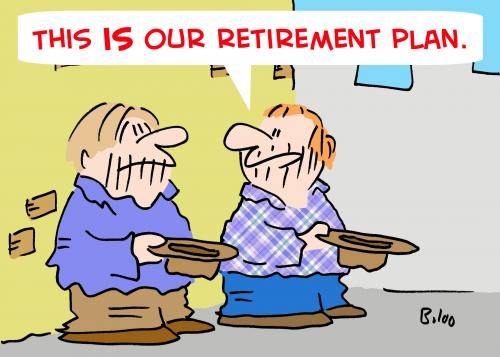 I asked, "But you'll get a nice retirement package from your company?"
"To pay my debts," he sighed. "I just borrowed to buy a car last year. And did some house repairs this year. We also travelled as a family last summer, paid for by another loan. So whatever I'll get from my retirement will erase my debt. But nothing will be left. Absolutely nothing."
I couldn't help but groan. Greg was staring at the PERFECT STORM. A financial calamity that was coming in two years.
"Can you help me, Bo?" Greg asked.
I pitied him so much. If only he was twenty years younger—it would have been easy!
My Maids Have MORE Investments Than This Vice President
All my maids are invested in the Stock Market.
My first maid—the first one who started her investment program under my guidance—now has P518,844 in her stock market portfolio. She's only 30 years old. If she keeps investing, she'll have P15 Million by the time she hits 50. Note: A maid! (Last year, I promoted her to bookkeeper, but that's another fascinating story to tell at another time.)
Check "How Truly Rich Club Helped Me Invest in the Stock Market"
Almost all my employees (over a hundred of them) are investing in the Stock Market too. Messengers, janitors, clerks… I've got happy employees because they will all be multimillionaires when they retire.
Even my sons Benedict and Francis, ages 13 and 7, are investors. For years, Benedict would invest money from his odd jobs. And Francis would invest Christmas cash gifts from Ninangs and Ninongs. They will be millionaires by age 18 and multimillionaires by age 21.
Let me repeat: Their money is in the Stock Market.
Not in the Bank.
Did you know that the interest you earn in a bank is LESS then 1% a year? But in the Stock Market, if you follow my simple investment system (NOT trading!), you'll grow your money from 12% to 20% a yearover time and become a multimillionaire in 20 years.
You Don't Have To Make The Mistakes Of Greg
Some people think that as you grow older, you'll have to grow poorer.
Not true. You don't have to make the mistakes Greg made.
Thousands of people have already joined my TrulyRichClub. And following my guidance, they have started investing in the Stock Market. And they're very happy.
Those who joined me 2 years ago—and who invested in the Stock Market with my guidance—can't thank me enough for the TOTAL CHANGE that has happened in their financial life.
I repeat: Don't be like Greg. You don't have to be afraid growing old and poor.
Stop postponing! You're missing out on these earnings. Most importantly, you're missing out on gaining financial freedom.
To join, click the link below:
May your dreams come true,
Bo Sanchez
PS. Start this new year right! To gain financial freedom for your future and join the TrulyRichClub, click the link below:
Yes Bo, I'd like to change my finances in 2013;
Tell me more about the TrulyRichClub.
Here's Bo Sanchez's video invitation
Please SHARE if  you're inspired with the story. Just one click on the SHARE button and you help spread the news. Who knows, this might be useful for them too.
The following two tabs change content below.
Garry Zaldy de Castro is an advocate, Financial Advisor, Certified Investment Solicitor (Mutual Fund Representative), blogger, IT practitioner, husband to Aileen and a dad to Jacob and JohnD. He started Financial Planning Philippines in 2008 just to share his financial learning to friends, relatives and anyone who wishes to be financially independent.
Latest posts by Garry De Castro (see all)