I'M BACK!
Oh, I really love saying that! It's been a couple of weeks that I was out of circulation (in this writing passion of mine at least) so you can simply imagine the relief touching this keyboard and sharing stories and helping people dissect their financial problems like this.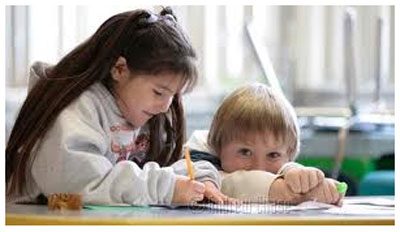 Let's start with a father who wants to prepare for his 2 kids' college education. His email goes like this
"Good day Garry!

I'm Vince Diesel (not his real name of course),  33 years old, a bank employee somewhere from the south.

I've read your article on "Educational plan options in the Philippines". Actually I am planning to get an educational plan for my 2 kids. I already have the proposal but when I saw the computation, I was very disappointed because the value of the plan after 25 years is almost the same as my payment for 5 years.

So when I search about Best Educational Plans in the Philippines, I've read your article. I'm convinced that it's really important to save for the future of our children. My wife and I can pay P6,000.00 quarterly each (that's P2,000 per month each). I also want the insurance with investment plan – intended for education & mutual funds."

Other info given:

Wifey is 32 years old
First child is 3 years old
Second child is 2 years old

(Wow, galing nyo ah, boy and girl agad! Sana kami din :D)
Hi Vince,
First of all, thanks for your email. Technically, your case is one easy task if you ask me. Why? Both of you are working and you don't have a target school that would greatly affect our educational planning.
[ad#content300]And you already have a target budget so the only thing that's left for me to do is to project how much will the future value and the best approach to go.
Since you got 2 kids, it's obvious that we'll divide each child to you and your wife. So that's 2k a month for 'kuya' and 2k a month for 'bunso'.
You forgot to mention if you and your wife already have insurance. Let's just assume you both have.
Let's start with 'kuya' first. BTW, he's the same age as my son Jacob. Just turned 3. (patalastas lang 😀 )
Method 1 (Pure Investments) – At 2k a month and if you will religiously start every month till he turns 17 (time he'll start college), the total amount that you will save will amount to P336,000.00.And if you'll invest it in mutual funds and the fund performs an average of 8-10% per annum, that will amount to P600k – P730k in pure investments.

However, if you don't have insurance yet, another approach will be getting a term insurance and investing the difference in mutual funds.

———————————————————————–

Method 2 (Term Insurance + MF) – Idea here is you don't have Insurance yet. (I won't elaborate here why you'll need insurance) Say we'll get 1 Million coverage Term Insurance for you. That would be around P6,000+ a year or P500 per month leaving us with P1,500.00 to invest.P1,500 a month for 14 years will give us P470k – P550k by the time he reaches college. With that amount, we can easily get 100k each year for 4 years.

Note: Method 2 is Good! Only and only if you will have the self discipline to invest regularly, religiously, strictly   without any skip. However, based on experience, only 1 out of 10 people can successfully do it. If you can't, method 3 might be the easiest way.

————————————————————————-

Method 3 (Insurance with Investments) –  (Maxilink Prime and Maxilink Bright) Using Sun Maxilink Prime, P2k monthly will give us an insurance coverage of P350k or P700k (staring on the 2nd year). By the time that 'kuya' reaches college – fund value will range from

P368k (8%) to P439k (10%)

.

Note: Method 3 is for those who can easily pay bills rather than save on their own. And based on experience, a lot of people are better off with this method since psychologically, they are obliged to pay when bills come on a regular basis rather than self induced savings (sariling palo ika nga).
==================================
For 'bunso', we'll just add another year since she's only 2 years old. Instead of 14 years waiting time, it will be 15 years waiting time.
15 years saving 2k a month = P360,000.00
Method 1 – If invested mutual funds alone, fund value can range from 700k+ (8%) to 800k+ (10%)


————————————————————————–

Method 2 – 1M insurance coverage for wifey (around 6k a year) leaving only P1,500 per month investment.
Fund value by the time she's 17, P500k+ (8%) to P600k+ (10%)


————————————————————————–

Method 3 – Maxilink Prime @2k a month. Insurance coverage is P350k or P700k (starting on the 2nd year)
Fund value by the time she's 17, P420k (8%) to P500k+ (10%)


—————————————————————————
I could've also tried checking the other one – Sun Maxilink Bright – insurance with investments that is geared towards education. It's a 5 year paying plan. However, using the budget given by Vince, the minimum will need around P3,500.00 per month payment in 5 years time. At that rate, fund value will range from P300k – P450k in 14 years.
So that's it. We can then easily compare which one will give us a better yield on your money. Now, it's only a matter of choosing which one will actually work for you.
Sabi nga ni Captain Planet, 'The choice is yours!'
Ay mali yata, 'The Power is yours yata yun'! 😀 (just kidding aside)
Vince, I hope I made it easier for you. The only task you have for now is choosing which method works best for you and the most important thing?
APPLY IT NOW! No need to wait tomorrow.
The following two tabs change content below.
Garry Zaldy de Castro is an advocate, Financial Advisor, Certified Investment Solicitor (Mutual Fund Representative), blogger, IT practitioner, husband to Aileen and a dad to Jacob and JohnD. He started Financial Planning Philippines in 2008 just to share his financial learning to friends, relatives and anyone who wishes to be financially independent.
Latest posts by Garry De Castro (see all)