Carl Knesset De Leon shares how it is in the BPO industry.
I have been in the BPO industry since 2006 and I can say that working for an international company, chances are,  we earn more than the usual. I tried to save before when I was an agent, but I always get tempted to withdraw them for certain unnecessary "emergencies"
I'll be celebrating my 6th and a half years in this industry this coming Monday, March 25 and looking back, I wish I learned about mutual funds, the stock market and insurance when I was younger. Boy! I could have saved a lot if I started earlier. But I am also happy that I became financially literate now that I am 28 than 10 or 20 years later.
I started investing in mutual funds and the stock market together with my wife last year (my wife also works in the same company). I also attended seminars of COL Financial, bought books of Bro. Bo Sanchez and also took time to watch TV shows that cater to financial awareness like ANC's On The Money.  I am not an expert in financial literacy yet, but its a work in progress. I know I still have a lot to learn.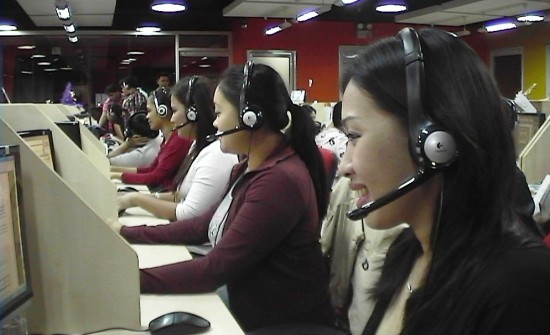 Being in the call center industry, it is sad to see employees splurge every payday on the latest gadgets, expensive vacations and other vices. It's ok to splurge as long as you can afford it, but it is also important to save for your future. I remember this conversation with a co-worker about mutual funds. He was very hesitant at first but soon started asking questions about how it works and how to start. A week later, he said he deposited 5,000 pesos as an initial investment  Wow! I was so happy to learn that he took my advise really well, even if I am not a licensed mutual fund advisor.
[ad#content360]This week alone, another co-worker approached me and said that he has extra money and was wondering where he can put it. He heard from someone that I was the "guy" who invests in mutual funds. So we had a talk on what his investment horizon is, his goal for saving that money, and his risk appetite. As of the moment, he is not yet sure since he said he might need it for his house renovation in the next 3 months. So I told him to just keep it first as an emergency fund.
Those are just 2 co-workers in the call center industry that showed their interest in investing. I aim to spread the word to others in our industry as well. After all, time will come that we will stop working (most of us work during the night so its very hard!).
Soon I hope to become a financial advisor so I can "officially" help other people prepare for their future, and secure their family's dreams. Happy weekend everyone!!!
Please SHARE this to your friends and relatives who are also in the BPO industry. Just one click on the SHARE button and you help spread the news. Who knows, this might be useful for them too.
The following two tabs change content below.