First of all, this is not my story but of a friend who had the courage to admit her mistake in investing and trading in the stock market – How she earned more than 1M in the stock market and lost 200k after. And I admire her a lot for sharing her story. Not a lot of people, especially in the stock market can and will tell you that they lost money or at  least made a mistake.
Here it goes. Let's call her Leah, not her real name of course. She's a typical Filipina, very simple and yet have a lot of money – the type that you may call Millionaire Next Door.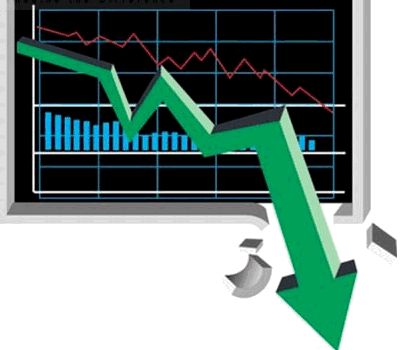 It was August 2011 when I first got an inquiry for a VUL, it was Leah asking for a proposal for her husband. To cut the story short, we met and they signed not for a VUL but for a Mutual Fund account. Then later on, we'd be conversing on Facebook chat where she'd ask for investment tips and experience especially in the stock market.
There was a time she'd ask how much I have already earned in the stock market and how much was my initial investment. Being the generous that I am <konting plugging, haha> I willingly shared my experience . In fact, I wrote about how I got started investing in the stock market here –  http://www.financialplanningph.com/investing-in-the-stock-market-a-personal-experience/
I guess that made her want to try investing in the stock market also. Added the fact that she's a full-time housewife, she has a lot of time  to monitor the daily movement of stock prices.
It was late September of 2011, if my memory serves me right, when she finally opened an account with Colfinancial.com (citiseconline.com back then). From time to time we'd be exchanging notes as to 'what stocks are you holding', 'How's your portfolio' etc. For a few months it was like that, most of the stocks she'd buy were mostly blue chips and some speculative.
After some time, I've lost communication with her. I also got busy.
Fast forward to this year, September 8, 2012 to be exact. I got to chat with her again and this is our exact conversation
Garry: Hi Leah, balita syo

Leah: eto lugi, hahahaha

Garry: di kta nakikita madalas n online ah. lugi, ikaw pa.. laki na ng kita mo, hehe

Leah: nagloloko po ang net ko pag may fb while trade. paper loss

Garry: ok lang yan

Leah: dapat talaga Long term
At first, I didn't believe her. I thought she's just joking or something until I confirmed she's telling the truth. I then asked her if I can share her story.  She said sure, so that others can learn from her experience. She then narrated her whole story from day 1 she started in the stock market.
I started investing in the stock market last week of September 2011. I opened with only P5k with CitisecOnline. My only objective back then was to have better gains that what my Trust Fund is giving me. And at the back of my mind – I also want to buy a car. Within a month, I transferred my money from BDO Trust Fund little by little to my CitisecOnline account. Within 2 months time, I was able to transfer around 2M – 2.5M.

At first, I only buy Blue chip companies – following the EIP model of COL, portfolio of UITF and SunLife MF. I was also able to try some speculative. That was for like 3-4 months.

I actually earned from that portfolio – mostly of blue chips. Until I was able to get into online live chatrooms and forums of stock traders. That time, my portfolio was like 3/4 Blue chips nd 1/4 basura stocks. Then those who were able to ride with the basura stocks, they posted big gains daily.

But compared to mine, bokya – even my blues were at a loss. I got envious. That time I have 800k shares of MEG (Megaworld) at 1.8. It went down because of Corona. Imagine if I was able to hold to that.

I also tried 80% of my portfolio on PGOLD (PureGold). Gained P2/share – sell. Sabihin na nating nainip ako. To think I was online trading almost everyday. 

Everything changed when I met those 'basureros' and '3rd liners'. The peak was when my folio was almost all 3rd liners with few long term ones. Around February 2012, my gains was more than 1M – imagine that. Lately I realized that gains should be transferred to safe and long term stocks.

My biggest mistake back then was I never sold my shares. GREEDINESS got into me thinking I could gain more.

At present time, all those paper gains were gone – SAYANG. I even have a paper loss of around 200k. Some of my friends told me to cutloss, but it's way too deep now.
If there's anything you'd like to tell or advise to newbies or trader wannabees, what is it?
BEWARE sa nakikilala sa market. Not all gurus are good. Some of them are USERS, akala mo concern. Yun pala for their own benefits nila. And NOTHING BEATS LONG TERM. As long as Matatag na company hawak mo, wala na dapat pa patunayan.

And LESSONS learned, dapat maging responsible sa trades. At promise, pag labas ko sa BASURAs, babalitaan kita. MAGBABAGONG BUHAY NA AKO.

She also shared –  In Life there are No Mistakes, Only Lessons.
At the end of the conversation, she got worried that readers of the story might look down on her. I told her not to worry. Telling stories like that is no easy task. It takes a lot of courage to admit a mistake and be able to share it to others so that they won't commit the same mistakes.
If you like the story, learned something or you feel others need to read about this , please SHARE to your friends.
The following two tabs change content below.
Garry Zaldy de Castro is an advocate, Financial Advisor, Certified Investment Solicitor (Mutual Fund Representative), blogger, IT practitioner, husband to Aileen and a dad to Jacob and JohnD. He started Financial Planning Philippines in 2008 just to share his financial learning to friends, relatives and anyone who wishes to be financially independent.
Latest posts by Garry De Castro (see all)