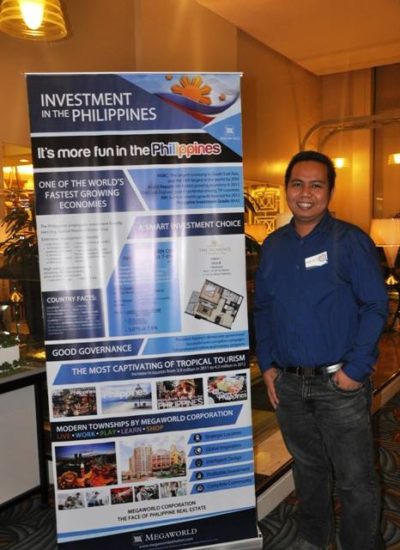 Last January 23, 2014, Mayleen Q. Bautista and yours truly represented FinancialPlanningPH.com to a bloggers event organized by the marketing team of Megaworld at the Fort. It was held at the McKinley Hill Information Center in Fort Bonifacio Taguig City. The goal of the event is to let bloggers know the latest and future projects of MegaWorld at Fort Bonifacio, which is now a booming business and lifestyle center.  Of course, they expect us bloggers to write something about this event which I willingly do as an appreciation to their invitation and their recognition to the power of social media in the success of any marketing campaign today. Everyone enjoyed the event which is filled with food, sparkling wine and of course prizes and giveaways.  I am very happy because I won a gift certificate for a 1 night stay at Eastwood Richmonde Hotel. My wife and I are excited to spend the Valentines Day & Night in the hotel. Thank you very much to Richmonde Hotel and of course Megaworld for this very nice prize.
About Megaworld Corporation
The first thing that comes to my mind when I heard the word Megaworld is of course condominium or real estate. I personally know Megaworld with its stock symbol of MEG since I bought few hundreds of shares of this company many months ago. I bought shares of this company because I believe it has big potential in the real estate industry just like DMCI. Although I still don't have the capacity to own a Megaworld condominium right now, I would like to acquire one in the future as a real estate investment. All I have now are paper assets like mutual fund and stocks but I would like also to diversify my investments to real estate.
Megaworld describes itself as the Philippine's largest residential condominium developer and business process outsourcing office developer and landlord. It has an unprecedented track record of completing more than 300 residential buildings, office towers, commercial centers and world-class hotels since 1994. With its reputation as a professionally managed corporation as well as an innovator and first mover in the real estate industry, Megaworld has received numerous awards from prestigious organizations like the Corporate Governance of Asia Recognition Awards.
Current Projects of Megaworld at the Fort
The new condominium projects of Megaworld at the Fort showcase Global inspiration like Spanish Mediterranean design, Italian romanticism and a touch of the French Riviera. We have the Viceroy at McKinley Hill, the Venice luxury residences, the Florence at McKinley Hill, the Uptown Ritz Residences and the Uptown Parksuites at Uptown Bonifacio.

Successful Townships
There is no doubt that the Fort township will join the list of successful township properties developed by Megaworld such as the Forbes Town Center,  Newport City Pasay and Eastwood City. This is because Megaworld consolidated the tried and tested elements of successful premier real estate properties: strategic location, global inspiration, intelligent design, profitable investment and complete community. My favorite element is the element of "complete community" because I would like to raise my family in a community where anyone could live, work, play, learn and shop. Megaworld pioneered the live-work-play-learn-shop township concept in the Philippines.
Live, Work, Play, Learn & Shop
Owning a Megaworld property at the Fort guarantees you to enjoy living, working, playing, learning and shopping without experiencing the burden of congested traffic and long commute. Establishments and buildings that you could live, work, play, learn and shop are all available at the Fort township community. Everything is just a walking distance away. This is the awesome advantage of owning a Megaworld property at the Fort!
LIVE
World class and luxurious apartments and condominiums are now located at the Fort. You have the option to just rent a condo/apartment or you could purchase it as a profitable real estate investment. The value of real estate properties located on strategic locations like the Fort has been shown to increase every year. You could earn by selling your property in the future or offering it for rent.
The benefits of living in a community township is the easy access to finest dining, nightlife and luxury establishments. You could also easily access world class education and wellness institutions; finest lifestyle attractions such as an endless array of restaurants and bars;  and international institutions and top business and commercial hubs.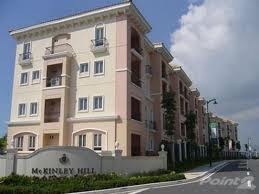 WORK
There is a growing number of multinational companies and international institutions putting their offices and operations at the Fort. If you  happen to work in these companies and institutions, it becomes more convenient to live in a Megaworld property located nearby. Companies like Thomson Reuters, HP, Canon, Cognizant, TSD Global, CSS Corp, InterGlobe Technologies, Accenture, Wells Fargo, United Health Group, FactSet, Del Monte and Meridian International have offices at the Fort. The embassies of South Korea, Great Britain and Qatar are also now located at the Fort.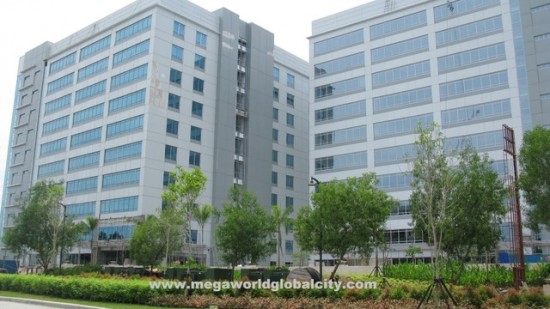 PLAY
Some of the finest lifestyle attractions are now located at the Fort including the Venice Plazza Mall, the Tuscany at McKinley Hill and the Emperador Stadium, home of the United Football League of the Philippines.

LEARN
Reputable academic institutions offering world-class education are located at the Fort. Study at the Chinese International School Manila, Korean International School Philippines and Enderun Colleges.
SHOP
High end commercial centers are also available at the Fort housing international and local brands. The Venice Plazza Mall for example is a good place to shop for the whole family. You don't need to go outside the community to shop for the things you need.
CONCLUSION
If you want to experience the live-work-play-learn-shop lifestyle, I would definitely recommend to live at the Megaworld township at the Fort. You might be interested with their globally inspired condominiums right now. You could view their model units located at the McKinley Hill Information Center at Fort Bonifacio Taguig City. Their friendly real estate agents and representatives are more  than willing to present to you the model condominium units and the Fort township community as a whole. You could follow Megaworld at the Fort on Facebook and Twitter.
The following two tabs change content below.
Raymund Camat is a financial advisor of Sun Life Financial and blogs at MoneyTalkPH.com.
Latest posts by Raymund Camat (see all)