I've been receiving a lot of emails lately asking for more info about mutual funds, asking for proposals  and others thanking me for putting up Financial Planning Philippines blog. Most of them says the site is a big help for them – an eye opening. And they are all looking for the next post.
I simply want to let you know that I'm very touched with all your emails. No matter if those were questions, spy emails and/or praises. I really, really appreciate it. It's like a Nitrous Oxide giving a boost on a car. Makes me want to write more and share more of my learnings about finance. Keep doing that and I'm sure, I'll be posting more stories frequently. 😀
Today, I'm gonna tell you about a big dream of mine and what I consider my mission. In the end, I'll tell you how this is all connected to the title of this post.
The 'Movie Pay It Forward'
Have you seen the movie 'Pay It Forward'? If not, let me give you a short background. Pay It Forward (2000) is a movie about a young boy who wants to make the world a better place. Very noble huh!
Here's the synopsis from allmovie.com
A young boy stumbles upon a simple way to change the world in this drama. Trevor (Haley Joel Osment) is a bright 11-year-old boy who comes from a troubled home; his mother Arlene (Helen Hunt) is an alcoholic trying to hold down two jobs to support her son, while Trevor's father (Jon Bon Jovi) left his family behind some time ago.

At school, Trevor's class is introduced to their new social studies teacher, Mr. Simonet (Kevin Spacey), a guarded man with severe facial scars. Simonet gives his class an unusual assignment — think up a practical way to make the world a better place, and put it into action.

Trevor comes up with the notion of "Pay It Forward" — do a needed favor for three different people without being asked, and then ask them to do the same for three others. Trevor starts by letting Jerry (James Caviezel), a junkie living on the streets, stay in his home. Next, he tries to fix Arlene up with Mr. Simonet, since both seem to be lonely and the clean and sober teacher might help Arlene stay away from alcohol.

Finally, he tries to rescue one of his schoolmates, who is constantly tormented by bullies. Meanwhile, journalist Chris Chandler (Jay Mohr) finds himself stuck on the road without a car late one night when a man stops and give him the keys to a new car, asking him only to pay the favor forward to someone else; astonished, Chris wants to find out where this philosophy came from.
My Mission In Life
If you've read the very first post on this blog dated back in 2008 – Journey to Financial Freedom, you'll have an idea how all of this started. And as I stay on this career, a lot more new ideas keep on strengthening that small beginning.
You see, the very basic reason why I started All About Financial Planning Phils is because I want to share what I have learned from all the readings, all the seminars that I attended to my friends and relatives. I've heard too many OFW sad stories and sad to say, some of them were from close relatives and friends. After working for like 5,10,20 years abroad, they go home and sadly, back to where they started. Back to being zero again.
Somehow, I don't want the same fate happens to my generation. I even joke sometimes at my friends 'Ayoko naman na pagdating ng panahon, mag isa lang akong mayaman sa batch natin. Gusto ko, lahat tayo mayaman pagdating ng panahon na yun."
At least even when that scenario happens (me being the only rich, altho I hope I'm not the only one), they can't blame me with 'Di mo kasi tinuro samin yan dati'.  I can then easily say to them 'Kaw kasi, di ka nakinig sakin nung bata pa tayo'.
Sabi nga ni Spiderman "With great power, comes great responsibility".
As I always say to my clients my age, 'Our generation has the biggest responsibility in making the Philippines a developed country'. Most of them would say why. Simply because most of us (30-40 years old) will have to support our parents (their retirement), our children (education) and ourselves (when we retire).
[ad#content336]If only our parents can/will retire comfortably, then we only have our children (their education) and ourselves (retirement) to take care of. But can we blame them? No, please don't. Coz they also inherit the same system from their parents, and so on and so fort. It's a vicious cycle.
So how do we break the cycle? Very simple. Make sure that we take care of ourselves when we retire. Do our children a BIG favor. Let's spare them from the same fate that our parents had gone thru. Imagine, when that goes on and on, their generation will only have to take care of their children (education) and themselves (retirement).
I hope I made that clear enough for you to understand.
What About the movie Pay It Forward?
Here is then my challenge to all my readers. Looking back at the movie Pay It Forward, I'm picturing myself as Trevor. I'm helping you by sharing my knowledge to you thru this blog Financial Planning Philippines. I'm not asking you to pay any cents, right?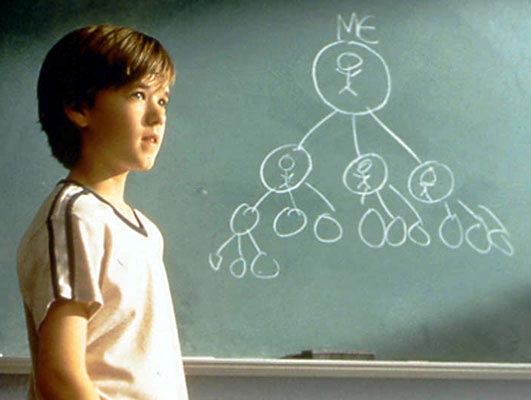 But here's what I'm gonna ask you in return. I want you to SHARE what you're learning from Financial Planning Philippines to your brothers/sisters. To your relatives, to your friends, to your officemates and to everyone. And let's hope they also do the same thing – Sharing the Wealth, sharing the knowledge.
That way, we can make a poverty FREE Philippines. I know it's a big challenge, but if we all invest and retire financially free, that dream is not far from reality.
How to Share?
Here are some of the best ways to share
Should you have questions anything about finance, insurance, mutual funds, stocks etc.,  please don't hesitate to chat / email / text me. I'm just an ordinary guy, so don't be shy.. 😀 Below are my contact details
FB – http://facebook.com/garrydecastro
YM – gigabytes27
Text – 0922 897 8077
The following two tabs change content below.
Garry Zaldy de Castro is an advocate, Financial Advisor, Certified Investment Solicitor (Mutual Fund Representative), blogger, IT practitioner, husband to Aileen and a dad to Jacob and JohnD. He started Financial Planning Philippines in 2008 just to share his financial learning to friends, relatives and anyone who wishes to be financially independent.
Latest posts by Garry De Castro (see all)