We've been receiving quite a number of Mutual Funds and VUL (Variable Unit-Linked Insurance) inquiries that's why we've decided to come up with a seminar / forum discussion that tackles solely Mutual Funds and VUL.
Why mutual funds?
I'm sure you read a lot of stories and articles and even hear real life testimonials about mutual funds. But aren't you wondering why not too many of your friends have this or know about this? Why a great product such as mutual funds not very common to common people, common employee and common workers?
Sad to say, not so many licensed mutual fund representatives / certified investment solicitors would want to talk to individual people who can only invest P5,000 or lower. Most of the time, they target businessmen, rich and big time investors. You and I both know why.
That's actually where we're coming from. We hope to bridge that gap that's why this seminar is open to anyone – rich and not yet rich, who would want to understand what mutual fund is and open their very first mutual fund investment.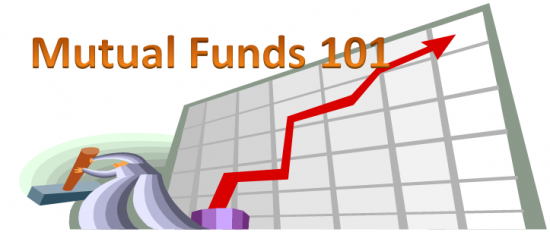 The following ideas on mutual funds will be discussed:
What is mutual fund(s)? How does it work?
How do I earn from mutual funds?
What are the advantages of investing in mutual funds?
How can you benefit from mutual funds investing?
What are the different types of mutual funds?
Charges – sales load on mutual funds
How to open a mutual funds account?
How to add subsequent investment to my mutual fund account?
How to withdraw from my mutual fund account?
Why VUL?
We all know that  in the Financial Planning Pyramid, insurance is at the foundation. Though with recent controversies in the pre-need industries, a lot of people are kinda allergic when they hear the word 'insurance'. But the truth is, I personally view insurance as a need.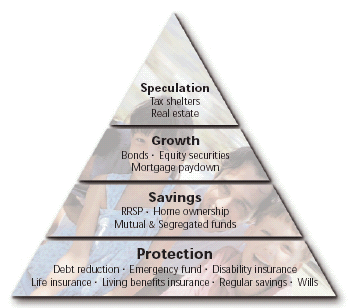 The recent report from the Insurance Commission states that out of 100 Million Filipinos, only 13-14% have some form of life insurance. Imagine what will happen to families whose breadwinner doesn't have any in case of death of the breadwinner. They will be devastated for sure. However, that risk can be reduced if the breadwinner can have some form of insurance.
VUL on the other hand is the best selling life insurance products nowadays. It marries the concept of a term insurance and a mutual fund-like investment. So, your family is not only protected (if death comes in the picture), your money also earns which you can later enjoy while living (if nothing happens to you).
The following ideas on VUL will be discussed:
What is VUL? How does it work?
What is the advantage of VUL over "Buy Term, Invest the difference" concept?
How can you benefit from a VUL plan?
What are the different types of VUL?
Charges
How to get the best VUL plan for your budget and profile?
When and Where is the Seminar?
December 1, 2012 (Saturday)
Venue: Coffee Bean and Tea Leaf – Shangri-La Mall, EDSA (near the entrance facing Megamall)
Time: 1pm-4pm
Contact Nos.:  (0922) 897-8077 / (0916) 414-7400
Fee: FREE just order something for your self from Coffee Bean
Best attended with your spouse and life partner.
Right after the discussion, those who want to open a mutual fund account with Sun Life can do so. Make sure you bring the following:
Filled up Client Information Form – Download here
Filled up and answered Investor Profile Questionnaire – Download here
Photocopy of ID (any govt issued not expired)
Initial Deposit (minimum of P5,000 only) to open. Either cash or check (recommended)
Reserve a seat NOW! – You have nothing to lose but a lot to gain. (Sure attendees only. We can only accommodate up to 15 people. Don't sign if you're not yet sure of your schedule)
Depending on the outcome, we might offer this seminar again in the future.
Feel free to SHARE to your friends, relatives and colleagues.
Help us spread financial awareness and educate people (rich and not yet rich) on money.
The following two tabs change content below.
Garry Zaldy de Castro is an advocate, Financial Advisor, Certified Investment Solicitor (Mutual Fund Representative), blogger, IT practitioner, husband to Aileen and a dad to Jacob and JohnD. He started Financial Planning Philippines in 2008 just to share his financial learning to friends, relatives and anyone who wishes to be financially independent.
Latest posts by Garry De Castro (see all)