I don't normally talk about achievements in this site, more so about myself (since it's not that many actually) but I am compelled to make this an exemption.  This was actually brought about by an incident in one of my seminars where one of the attendees, a 17 year old guy (very young) asked a very bold question. A question I think no other attendees would dare ask, but a very valid one I must say. Thanks for asking really.
His question was, 'Sir Garry, how would I know that you're not a scammer?'. Very bold, right? Though I was a little surprised, (but of course I didn't act like one, hehe) my answer was the usual. 'I have a license with Sun Life, here's my ID (which indicates my license number).' I also added that, it's exactly the same reason why I put my mugshot (picture) in this site with all my contact numbers so that people can easily recognize and contact me. You can even verify my name by calling the Sun Life Hotline (849 9888) if I really am connected with Sunlife (one client actually did, hehe). I'm sure, any scammer will not disclose as many information such as that.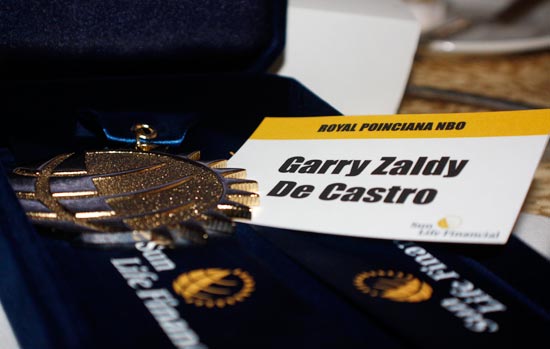 Let me add another proof, in case those are not yet convincing. Last Tuesday (January 31, 2012), Sun Life had this recognition rites or awarding as you may call it to recognize the achievers in the last quarter of 2011. Luckily I was one of the awardees – Gold Awardee. It's not the first that I got with Sun Life, but this is the first that I am sharing in this blog.
One thing I'm not really comfortable wearing is a suit nor any formal dress. Must be the same reason why last year, I was not able to attend the same awards night because deep inside me, I really don't want to go. Guess what happened? Around 3 days before the event, I got chicken pox, haha. I had the perfect excuse not to attend. However, this year I had to, since I promised Aileen to bring her to the Mamma Mia event.
The event was held last January 31, 2012 from 2pm – 6pm at the Harbour Garden Tent, Sofitel Philippine Plaza. It was attended by more or less 900 awardees from all over the Philippines. After the event, we were treated to watch the International Tour of 'Mamma Mia' at the CCP theater which me and my wife Aileen enjoyed. Not to mention that it was actually the first musical-stage play we've seen here in the Philippines. 😀
So much for the talk. Here are the pictures taken from that event.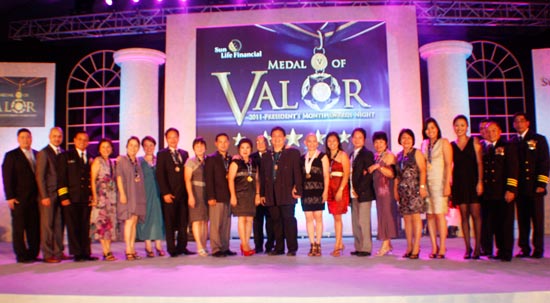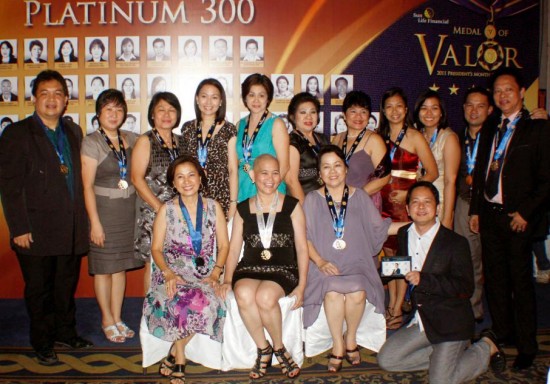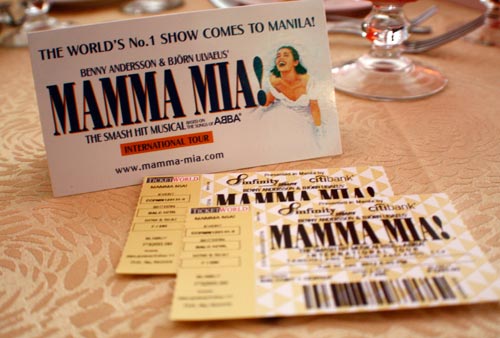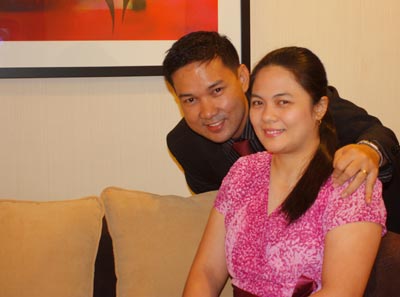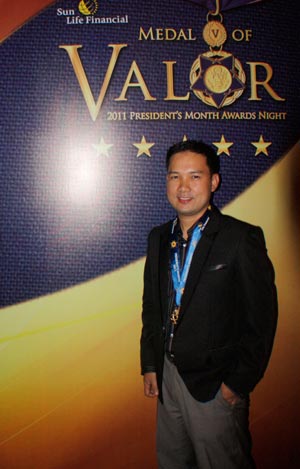 The following two tabs change content below.
Garry Zaldy de Castro is an advocate, Financial Advisor, Certified Investment Solicitor (Mutual Fund Representative), blogger, IT practitioner, husband to Aileen and a dad to Jacob and JohnD. He started Financial Planning Philippines in 2008 just to share his financial learning to friends, relatives and anyone who wishes to be financially independent.
Latest posts by Garry De Castro (see all)