Ever wondered if there were life insurance claims after World War II in 1945?
Jun Reyes, a well-known director, showed what it looks like and what it feels like during and after World War II in this short film "1945" (1st installment of Sun Shorts) .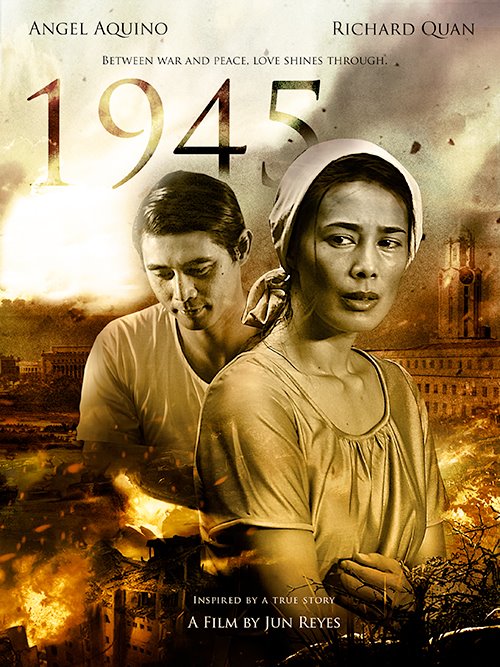 As Swt Serrano (from FaceBook) commented, "It only shows that the existence of Sun Life for years is an indisputable proof of its core commitment to every family not just during moments of celebration but also during times of distress. For that, thank you."
Starring Angel Aquino and Richard Quan, here's the 8minute short film "1945".
One living testimony during those times is Mr. Ben Agunod. After watching the film, Mr. Agunod sent this to Sun Life.
Thank you for the short film, 1945. Sunlife indeed was the ray of sunshine for many survivors who were beneficiaries of insured Filipinos.

The Japanese navy conscripts were led by Rear Admiral Iwabuchi, who refused to obey the order of Yamashita to abandon Manila to spare the civilians and to instead fight in the mountains together with the Japanese army. Filipino survivors of the massacres by the Japanese naval forces said they were unbelievably brutal, even tossing babies into the air and impaling them with bayonets on the way down as was done in San Luis street, and forcing Filipino occupants in houses to stay inside while they burned their houses down, as was what happened to my wife's family.

[ad#content300]Manila became the most ruined city in World War II second only to the city of Warsaw, Poland. Early in the Manila campaign, MacArthur was compelled to lift his ban on indiscriminate artillery fire which he initially imposed to prevent civilian casualties, since the toll on the American forces assailing a well-entrenched enemy was proving too costly for his troops. At the end of the battle for Manila, the Americans suffered 1,010 killed, the Japanese 16,665, and the Filipinos more than 100,000, or about 1,000 Filipinos for every American soldier dead or 7 Filipinos for every Japanese navyman lost.

The cathedrals and ancient buildings and walls of nearby 300-years-old Intramuros were shelled relentlessly and incessantly by heavy field guns to exterminate a tenacious foe, again unfortunately even long after resistance by Japanese troops had become largely ineffectual. This I know personally; my brother and I walked from San Juan to Intramuros to find artillerymen lackadaisically firing cannons into the ancient city when fighting had already ceased in other areas destroyed by cannon fire, and my brother and I could safely explore some portions of our shattered capital city.

The hapless Filipino civilians found themselves in the midst of ferocious combat between two forces, without the merciful protection of principles to minimize collateral damage to civilians and their property, and to historical landmarks — drawn up by Ramon Magsaysay a scant 8 years thence, and by American General Petraeus in Iraq more than 60 years later. The Manilans experienced first-hand the natural result of the mindless self-defeating mantra entirely inapplicable to warfare in civilian areas – "There can be no substitute for victory," which inevitably led to the Vietnam War's "For the community to be saved from the enemy, it became necessary to destroy it."

It is true, though, Sun Life indeed was a glimmer of sunshine in the grieving yet jubilant days that followed the battle of Manila.

From a 78-year Sun Life beneficiary who lived through World War II,

Ben Agunod
Sun Life beneficiary
Win After Watching Sun Shorts
You can also win daily prizes like Rudy Project Watch, Rudy Project Body Bag, Personal Accident Card worth P50,000 + a special prize trip to San Francisco, CA, USA simply by Liking and Commenting on this link – http://www.experiencethesun.com.ph/?page_id=116
The following two tabs change content below.
Garry Zaldy de Castro is an advocate, Financial Advisor, Certified Investment Solicitor (Mutual Fund Representative), blogger, IT practitioner, husband to Aileen and a dad to Jacob and JohnD. He started Financial Planning Philippines in 2008 just to share his financial learning to friends, relatives and anyone who wishes to be financially independent.
Latest posts by Garry De Castro (see all)